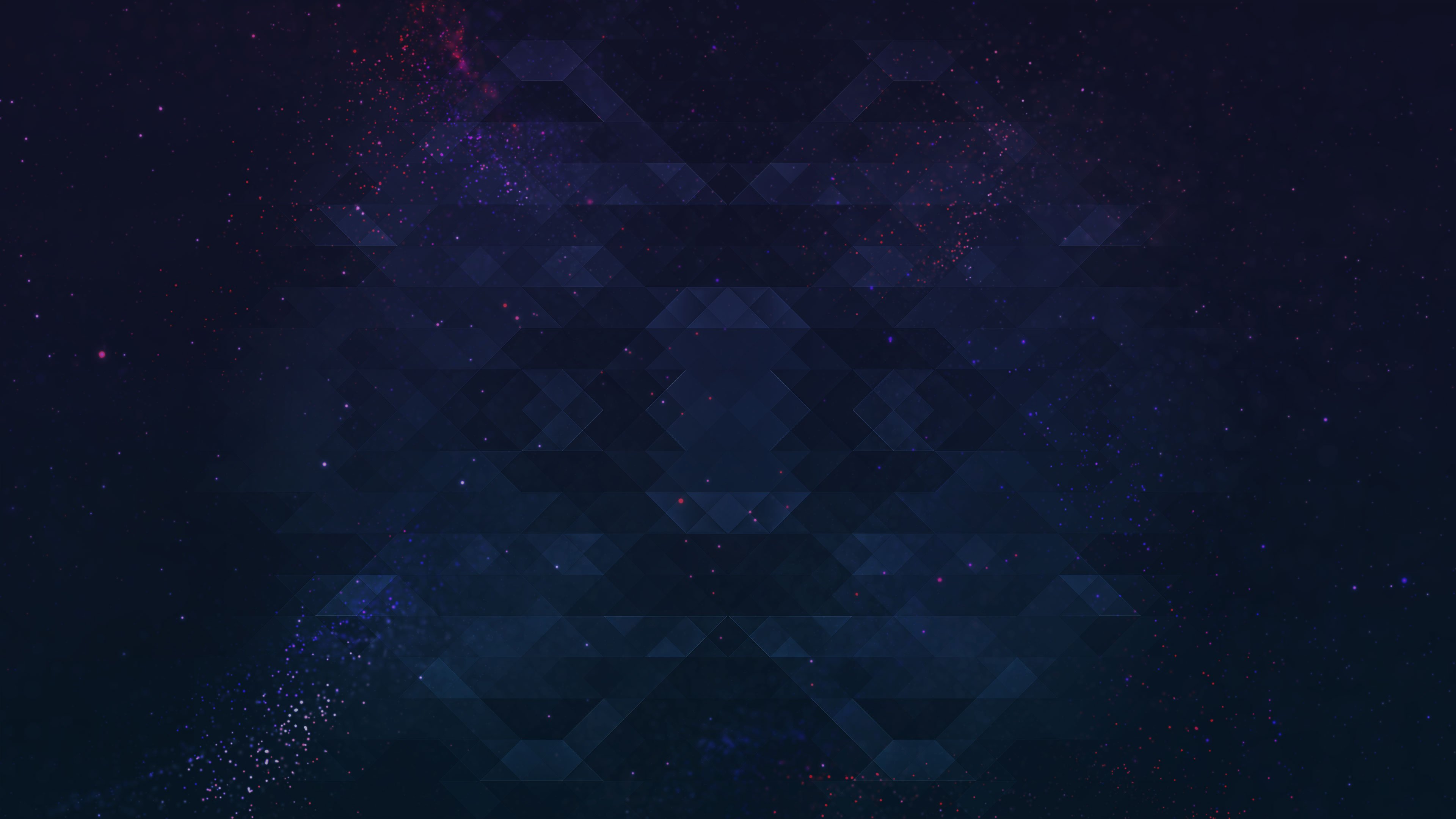 Information
Your pages
Your PlayTracker account comes with three pages of delicious data and bragging rights.
All pages share the same design at the top – your cover image, avatar, title, and a navigation menu to go between the three pages for you (or another user, if you are viewing one of their pages). If you are viewing another user's page, there will also be a follow button above the navigation menu.
Profile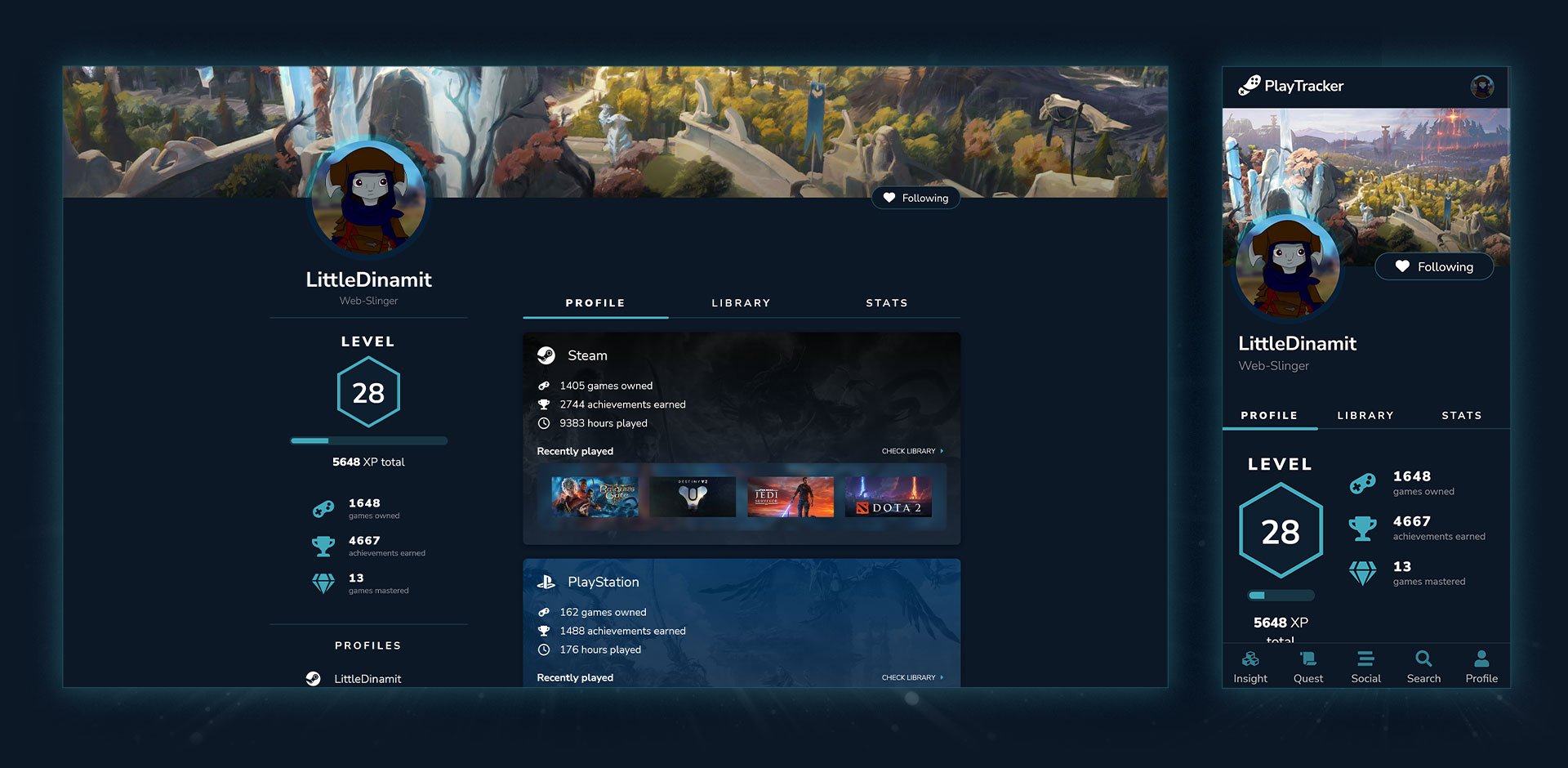 Your Profile page features your level, a number of combined stats across all platforms like your total achievements earned, your usernames on all linked profiles and owned platforms (devices), and your profile cards. Profile cards show your stats and latest played games for each linked platform. We are working on allowing users to further customize these cards' content and visuals.
Library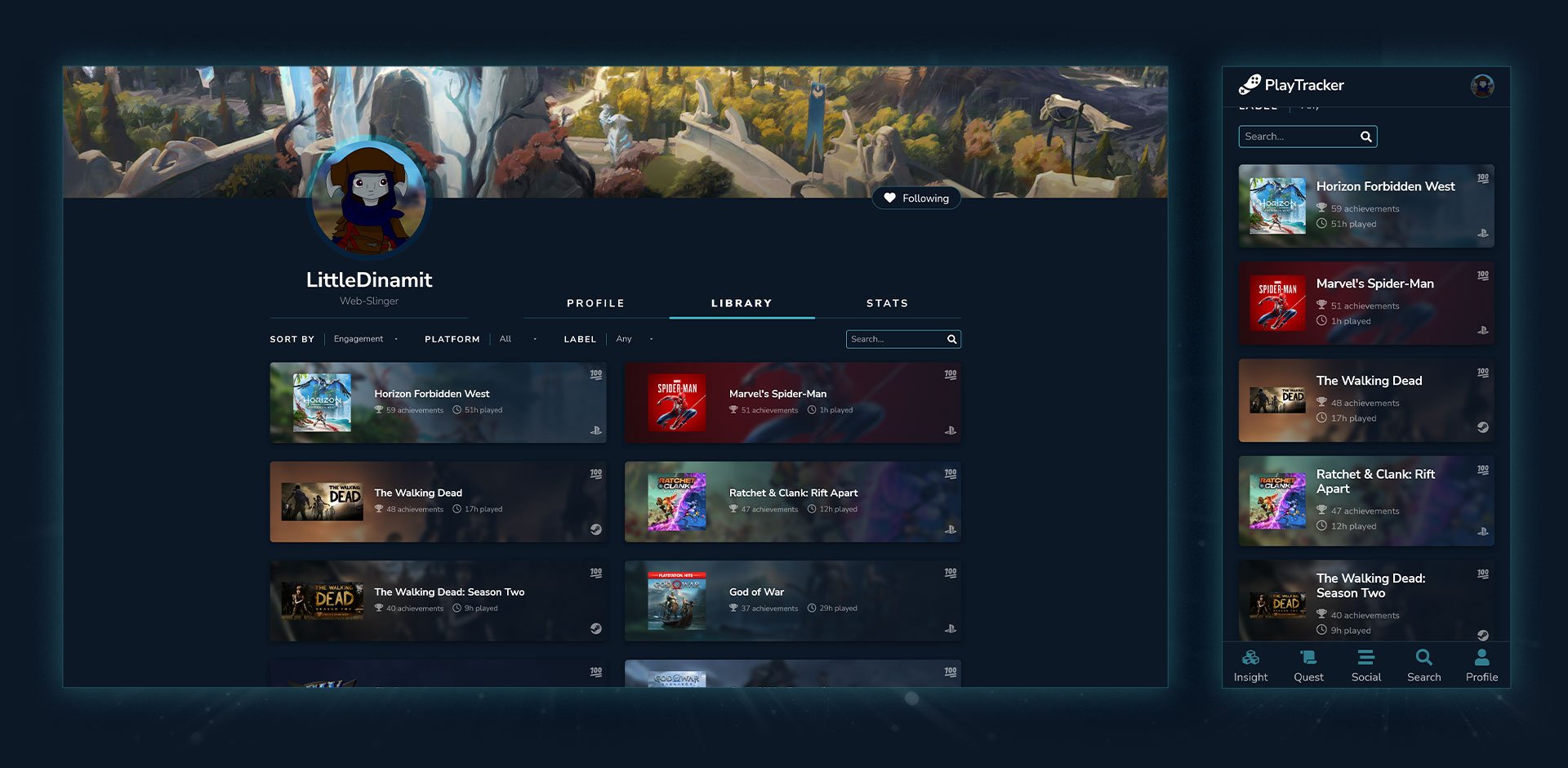 The Library page contains all your games across all the accounts you linked. There is a variety of sorting and filtering options available at the top. Each game has its own card featuring the boxart, name and your applicable stats (achievements, playtime, gamerscore) on the left, while the right side of the card shows icons that relay more information about the game.The icon at the bottom represents the game's platform, while the icons at the top denote its' applied labels.
A game can have many labels – it could be completed, mastered, or perfected, it could be in your backlog or hidden so nobody but you can see it, and more. Click a game to head to its' achievement page and see all of your achievements and stats, apply labels, and more.
Stats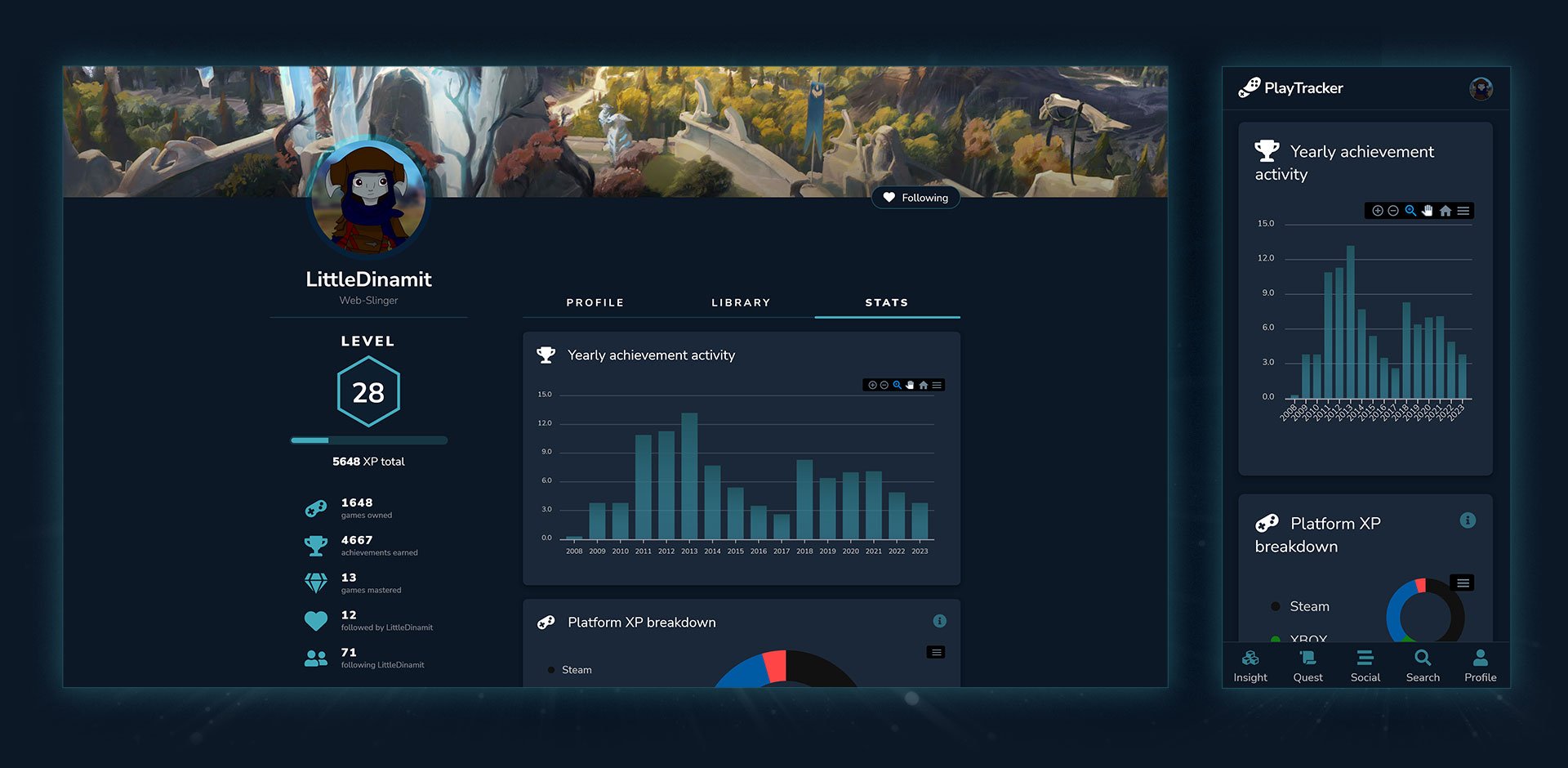 Finally, your Stats page contains a variety of graphs and stats chronicling your gaming career, as well as those related to your community on PlayTracker – who you follow and who follows you, for example. We are working on adding more fun stats and graphs to this page in the future!
You can customize who can see every part of each of these three pages in your Privacy settings, and there's a variety of other settings that affect your pages available in your Dashboard.