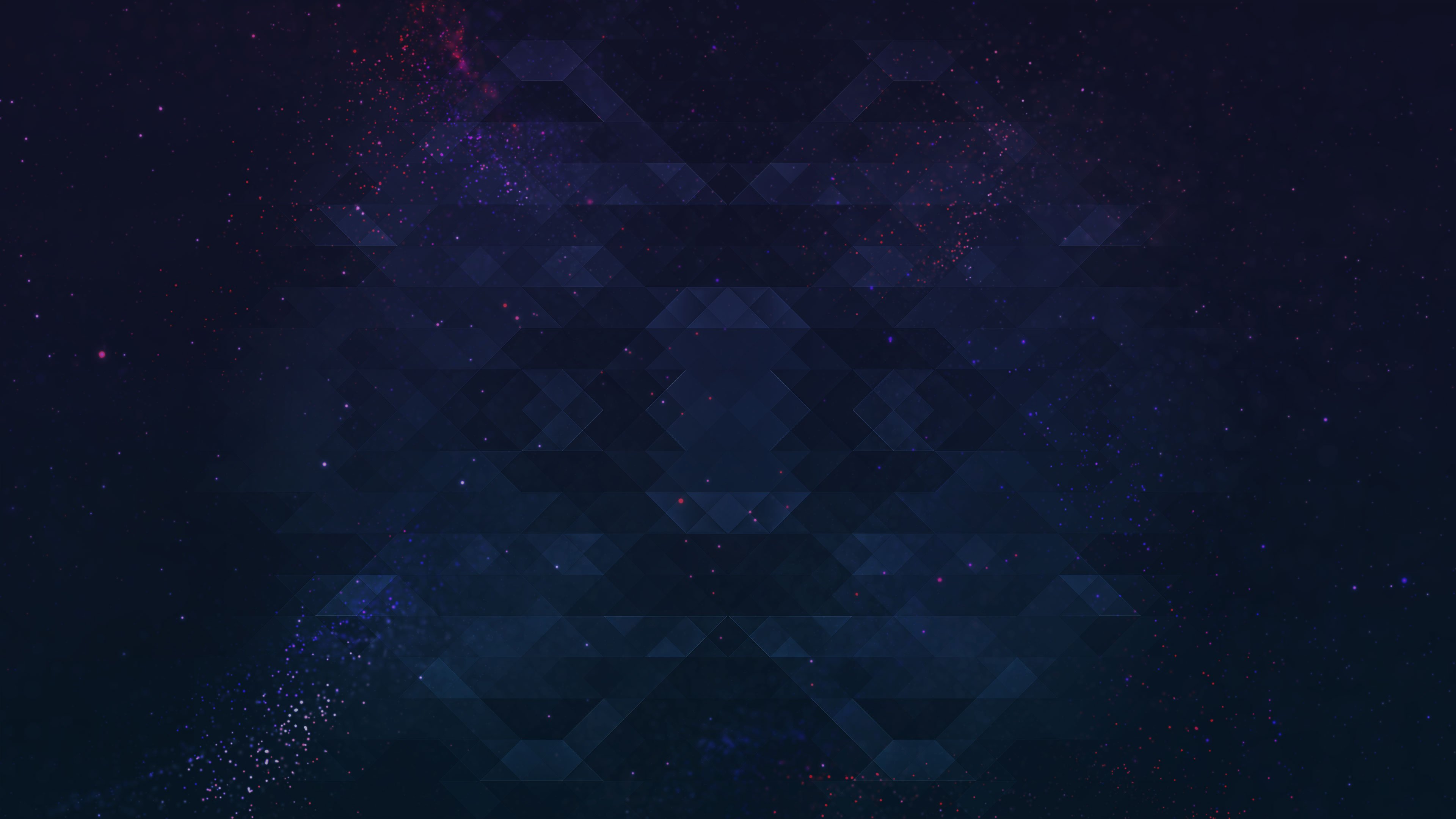 Terms and Conditions
Last modified 19.04.2023.
This document constitutes a legally binding agreement governing your access to and use of PlayTracker website, PlayTracker mobile, tablet, other smart device or desktop application and application program interfaces (mobile, tablet, other smart device or desktop application and its interfaces collectively: "PlayTracker App") and all associated services (collectively: "PlayTracker Services"). PlayTracker website, PlayTracker App and PlayTracker Services together collectively: "PlayTracker").
By registering an account on PlayTracker ("Account") and using our services, you confirm that your age is 18 or older and that you understand and agree to these Terms and Conditions.
1. Introduction
1.1. By accessing or using PlayTracker, you agree to be bound by these Terms and Conditions, which include and hereby incorporate the PlayTracker Privacy Policy (collectively: "Terms"). These Terms apply to any use of PlayTracker. Please read the following Terms carefully before using PlayTracker. If you do not agree to these Terms, you may not access or use PlayTracker.
1.2. The Terms may be amended from time to time. The latest version of the Terms is available to you at any moment at https://playtracker.net/terms/ and in your PlayTracker App. If you would like more information on the use of PlayTracker, do not hesitate to contact us at help@playtracker.net.
1.3. The Terms are concluded between us, Operon Design d.o.o., Avenija Dubrovnik 15, Zagreb, Croatia, PIN: 82045775297, owner of PlayTracker, and you as the User only.
1.4. These Terms, along with our Privacy Policy, and any other terms and conditions that apply to PlayTracker, form a legally binding agreement ("Agreement"). PlayTracker Privacy Policy describes our collection and use of personal data in connection with our services. You can find a current version of our Privacy Policy at https://playtracker.net/privacy/ and in your PlayTracker App.
1.5. To use the functionalities PlayTracker provides, you must be connected to the internet and create your own PlayTracker Account. By creating your Account and using PlayTracker, you acknowledge and agree to have read, understood and agreed to the terms and conditions set out below (including the Privacy Policy).
2. Definitions
2.1. "We", "us" or "our", means Operon Design d.o.o., owner of PlayTracker. We are a limited liability company incorporated under the laws of Croatia, having its registered address at Avenija Dubrovnik 15, Zagreb, Croatia.
2.2. "User" or "you" means a natural person, holder of the Account on PlayTracker.
2.3. "PlayTracker" means PlayTracker website, PlayTracker mobile, tablet, other smart device or desktop application, application program interfaces and technology through which PlayTracker is made available, maintained and/or hosted by us.
2.4. "PlayTracker App" means mobile, tablet, other smart device or desktop application and application program interfaces.
2.5. "PlayTracker Services" means various functionalities or services that can be used, requested, provided, ordered, purchased, bought, paid for or consummated by you through PlayTracker.
2.6. "Quest" means PlayTracker Service which provides Users with cross-platform challenges and competitions during which a User can earn rewards by completing in-game objectives on the supported platform of their choice.
2.7. "Insight" means PlayTracker Service which provides Users with statistical data about different games, such as how many people own a game, how many are actively playing it, how the game has fared over the years, and more, in the form of stats and graphs.
2.8. "Terms" means the version of the Terms and Conditions valid at the time in question.
2.9. "Intellectual Property Rights" means copyrights and related rights (including database, catalogue rights and photography rights), patents, utility models, design rights, trademarks, tradenames, trade secrets, know-how and any other form of registered or unregistered intellectual property rights.
3. PlayTracker
3.1. PlayTracker is a platform that allows Users to combine data from all their linked platforms and displays all Users' games, achievements, playtime, and other available stats in one place. It also allows Users to connect and compete with other Users and to organize their own community-based network consisting of other Users.
3.2. You can access PlayTracker through the PlayTracker website at www.PlayTracker.net, by downloading the PlayTracker mobile application on your mobile or other smart device from a supported app store, or by downloading the PlayTracker desktop app from the web or the Overwolf app store.
3.3. PlayTracker might allow third parties to advertise, market, sell, promote and/or offer (as applicable) their products and services for order and purchase in PlayTracker, if there is such agreement between PlayTracker and third party.
3.4. By connecting your Steam, PlayStation Network, XBOX Live, Origin/EA, GOG, Overwatch, Guild Wars 2, and other platforms to come in the future, to your Account, PlayTracker enables you to show off your achievements, complete challenges, and create your own community consisting of other active PlayTracker Users. Please note that we can only obtain gaming data in scope and manner in which each of the gaming platforms allows us.
3.5. PlayTracker allows you to be up to date with the latest achievements and other relevant gaming information of other Users that you chose to follow by accessing PlayTracker feed.
3.6. PlayTracker generates posts about your activity on PlayTracker, such as which game you played or which achievement you unlocked, and it allows you to make posts. All posts about your activity made by PlayTracker or posts made by you are available at your profile feed. Other Users can react to posts made by PlayTracker about your activity or posts made by you.
3.7. PlayTracker basic features are free of charge. PlayTracker offers additional features such as Quest, Insight and Premium, as described further in these Terms. Quest and Insight are free of charge, while Premium is a chargeable PlayTracker Service that upgrades the functionality of various PlayTracker features as described further in the Terms.
3.8. You can support PlayTracker by making monetary contributions of your choice to PlayTracker through a separate platform. In return, PlayTracker will enable you to access its additional features, depending on your donation.
4. Access and use of PlayTracker
4.1. Use of PlayTracker requires you to have internet access on your device. You create your Account by stating your e-mail address, choosing desired nickname which must be available on our platform, and choosing a password ("Password").
4.2. When creating the Account, you will receive a confirmation e-mail to complete the registration process. In case the confirmation link does not arrive, please contact us at help@playtracker.net.
4.3. You should protect your Account and Password by taking all necessary precautions to prevent anyone else from using them. That includes not sharing the Account and Password details and not letting anyone else access the Account.
4.4. If you become aware or reasonably suspectful of any breach of security, including without limitation any loss, theft, or unauthorized disclosure of the Password, you must immediately notify us and modify your Password. You are responsible for anything that happens through the Account and all uses of the Password, including purchases, whether or not authorized by you.
4.5. After you create the Account, other Users may see your details, e.g. nickname, avatar, cover image, title, level, games, achievements, library etc. and vice versa. However, if you opt for private profile mode, other Users, who do not follow you, can only see your nickname, avatar, cover image, title, and level. PlayTracker may allow you to additionally adjust the visibility of some details in your account settings.
5. Quest
5.1. PlayTracker created a system of challenges and competitions in which Users can complete in-game objectives to earn rewards, such as a free game, experience, reputation or additional rewards, which can then be used within PlayTracker to update or customize a PlayTracker profile, unlock additional features, or for other purposes.
5.2. There are three types of challenges – global, personal and friend challenges. Global challenges are made by PlayTracker and are shared with all Users on PlayTracker. Personal challenges are specifically generated for one User, depending on their game library. Friend challenges are challenges which your friends on PlayTracker have made within a certain timespan. Contribution of each type of challenge in unlocking rewards varies.
5.3. If a User receives a key for a free game as a reward for participating in Quest, PlayTracker makes no representations or guarantees that the key will be applicable in the country of User's residence due to the limitations that gaming platform on which the game is played may impose.
5.4. PlayTracker is not responsible for errors resulting in the Quest system malfunctioning. PlayTracker reserves the right to cancel the event and/or withhold the reward from any User for any reason, including, but not limited to, malicious manipulation of the system.
6. Insight
6.1. PlayTracker Insight is a service of data overview which provides Users with statistical information about a certain game, such as how many people own the game, how many people are actively playing it or how the game has fared over the years. The relevant data on the game is presented in a statistical and anonymized manner in the form of graphs and/or stats.
6.2. Users can view data on a certain game by typing the game's name in a search engine on PlayTracker.
6.3. Insight gathers public data from gamers around the world in a sample and extrapolates that data to estimate total values. PlayTracker correlates internal data from PlayTracker users with publicly available verified metrics, such as number of reviews, to get more detailed analytical information about a game.
6.4. Insight is by no means a scientific statistical analysis, but rather PlayTracker's best estimate. The accuracy of this estimate depends on the quality of input data. While using available technology improves the accuracy further by the day, PlayTracker makes no representations or guarantees on the accuracy of its estimate.
6.5. To access some advanced features of Insight, we charge a monthly fee as part of Premium. For payment procedure see point 12 below of this Terms.
6.6. We hope Insight will be of great value for the infotainment experience on PlayTracker. Should you, suspect that a bug occurred, or an obvious error occurs in the data, you can contact us with a brief description of your problem and we will try to correct it at our earliest convenience.
7. Premium
7.1. Premium is a chargeable PlayTracker Service by which Users can additionally customize their profile or access additional features within PlayTracker, such as profile highlight colours, cover image filters, and tools to compare data between games on Insight, which are listed on the PlayTracker website or in a PlayTracker App.
7.2. To access Premium, we charge you a monthly fee of $5 (or local equivalent) + VAT. An additional higher tier with further benefits is available for a monthly fee of $15 (or local equivalent) + VAT. For payment procedure see point 12 below of this Terms.
8. Payment
8.1. On the day you decide to access Premium by selecting this option on PlayTracker, we ask you to pay the full amount of monthly subscription price. Paid subscription shall be valid until the same date of the following calendar month. For example, if you activate your monthly subscription on 10 April, we will charge you for services provided until 10 May. If you cancel your subscription, you will need to pay the full amount of the monthly subscription price, no matter what the day of your cancellation is.
8.2. Any payment of chargeable PlayTracker Services shall be made via credit or debit card. That refers to payment of any model of subscription.
8.3. Once you add or select your credit or debit card for payment of chargeable PlayTracker Services, in order to verify the validity of your credit or debit card we may withdraw a smaller amount from your card and return it immediately.
8.4. Invoice for paid PlayTracker Services will be sent to you immediately after charging your credit or debit card to the e-mail you have provided us with. Your e-mail address is required if you want to use chargeable PlayTracker Services.
8.5. All prices for PlayTracker Services are displayed excluding VAT/sales tax and all other taxes (subject to change of such taxes) and fees, unless stated differently.
9. Conduct policy
9.1. You have sole responsibility when interacting with other Users and you are solely responsible for all the activity that occurs in association with your Account.
9.2. We reserve the right, but have no obligation, to monitor your User submitted content (e.g. avatar and description texts) as well as possible interactions between you and other Users. We will use the data from interactions made with other Users when we need it to fulfill our obligations arising from the Agreement. For more details on processing of that data, please see our Privacy Policy.
9.3. To ensure that PlayTracker remains a safe place for everyone, certain policies apply and form an integral part of these Terms. Violations of these policies may result in a range of actions including, but not limited to:
removal of content,
warning,
temporary or permanent Account deactivation.
9.4. Keep It Legal. Do not engage in nor encourage illegal activity and do not violate any applicable law or regulation.
9.5. Don't Intimidate, Stalk, or Harass. Stalking, intimidation, threats, and harassment of other Users is prohibited. Harassment is defined as a pattern of offensive behaviour that appears to have the purpose of adversely affecting a targeted person or persons. Examples of harassment include making threats, repeated unwanted contacts with a person, and posting the personal information of another person. PlayTracker reserves the right to take action (see above) on Accounts we believe may pose a threat to Users.
9.6. Interacting and sharing content with other Users, which according to our sole discretion, falls into any of the following categories is prohibited:
Hate Speech and Offensive Language: Hate speech, particularly speech that disparages any ethnic, racial, sexual or religious group by stereotypical depiction or is otherwise abusive or inflammatory, including content that contains offensive language or images,
Sexually Explicit Content: Contains nudity, sexually explicit content or is otherwise obscene, sexually exploitive of minors, pornographic, indecent, lewd, or suggestive,
Personally Identifiable Information: Contains private or personal information about another person, such as phone number or address,
Illegal and Infringing: Unlawful content or content for which PlayTracker has received a court order to remove, or content that infringes on the rights of a third party, including intellectual property, privacy, publicity or contractual rights,
Glamorizing Violence: Incites real life violence or characterizes violence as acceptable, glamorous or desirable.
9.7. Be authentic and transparent. We allow commercial or promotional activity which comes from an authentic account linked to the owner or licensor of promoted product or service, or from an account which is in another manner authorized from the owner or licensor to promote product or service. In the latter case, the promoter must clearly indicate that it promotes product or service for the benefit of third party which is the owner or licensor. It is prohibited to set up and use inauthentic user accounts to promote third parties' product or service.
9.8. If you feel another person is violating these policies, don't hesitate to contact us immediately by sending an e-mail to help@playtracker.net.
10. Disclaimers, Limitation of Liability and Indemnity
10.1. We make no representation, warranty, or guarantee regarding the safety, reliability, timeliness, quality, suitability, or availability of the data acquired from other Users and the data Users decide to share or that the use of PlayTracker will be uninterrupted or error-free.
10.2. Although we shall use reasonable skill and care in managing data offered through PlayTracker, we cannot guarantee that, all information is accurate, complete or correct, nor can we be held responsible for any errors (including manifest and typographical errors), any interruptions (whether due to any (temporary and/or partial) breakdown, repair, upgrade or maintenance of PlayTracker or otherwise), inaccurate, misleading or untrue information. PlayTracker does not constitute and should not be regarded as a recommendation or endorsement of the quality, service level, qualification or (star) rating of any game for which the data is made available, save as explicitly indicated or set out otherwise.
10.3. You agree that the entire risk arising out of your use of PlayTracker, and any service or product requested in connection therewith, remains solely with you, to the maximum extent permitted under applicable law. We, for our part, have provided all the conditions to make Users feel as secure as possible when accessing and using PlayTracker.
10.4. Although we will do our best to provide constant, uninterrupted use of PlayTracker Services, we do not guarantee this. We accept no responsibility or liability for any interruption or delay.
10.5. We are not a party to, have no involvement or interest in, make no representations or warranties as to, and have no responsibility or liability with respect to any communications, transactions, interactions, disputes or any relations whatsoever between you and any other Users. You are solely responsible for your interactions with other Users of PlayTracker.
10.6. We shall not be liable for indirect, incidental, special, exemplary, punitive, or consequential damages, including lost profits, lost data, personal injury, or property damage related to, in connection with, or otherwise resulting from any use of PlayTracker, regardless of our negligence (either active, affirmative, sole, or concurrent), even if have been advised of the possibility of such damages.
10.7. We shall not be liable for any damages, liability or losses arising out of your use of or reliance on the PlayTracker or your inability to access or use PlayTracker, or any transaction or relationship between you and any third party in connection with the PlayTracker, even if we have been advised of the possibility of such damages.
10.8. To the fullest extent permitted by applicable law you relieve us (and our officers, directors, members, employees, agents and affiliates) from claims, demands and damages (actual and consequential) of every kind and nature, known and unknown, suspected and unsuspected, disclosed and undisclosed, arising out of or in any way connected with another Users.
10.9. We shall not be liable for delay or failure in performance resulting from causes beyond our reasonable control.
10.10. The limitations and disclaimers in this section do not purport to limit liability or alter your rights as a consumer that cannot be excluded under applicable law. Because some states or jurisdictions do not allow the exclusion of or the limitation of liability for certain type of damages, in such states or jurisdictions our liability shall be limited to the extent permitted by law. This provision shall have no effect on our choice of law provision set forth below.
10.11. You agree to indemnify and hold us and our affiliates, directors, employees and agents harmless from any and all claims, demands, losses, liabilities, and expenses (including attorneys' fees), arising out of or in connection with: (i) your use of the PlayTracker, (ii) your breach or violation of any of these Terms or connected policies or guidelines, (iii) our use of your User content or (iv) your violation of the rights of any User or third party.
11. Intellectual Property Rights
11.1. All Intellectual Property Rights in or related to PlayTracker and thereto related documentation and all parts and copies thereof, shall remain exclusively vested with, and be the sole and exclusive property of us, Operon Design d.o.o. and/or our subcontractors/licensors as applicable.
11.2. These Terms do not grant you any Intellectual Property Rights connected to the PlayTracker and all rights not expressly granted hereunder are reserved by us, Operon Design d.o.o. and our subcontractors/licensors as applicable. You also must not reverse-engineer any part of PlayTracker (that is, reproduce them after a detailed examination of their construction or composition).
11.3. Any third-party content that may be displayed on PlayTracker is the property of their respective owners, who may or may not be affiliated with, connected to, or sponsored by us. You may not use, reproduce, modify, distribute, or display any third-party content without the prior written consent of its owner.
12. Term and Termination
12.1. These Terms are in force as a binding Agreement between us, Operon Design d.o.o., and you, the User, until further notice as long as your Account is not deactivated.
12.2. You can discontinue the use of the PlayTracker at any time. We shall close your Account at your request. There are some data we shall process even after Account in question is deactivated. For more detailed information, see our Privacy Policy.
12.3. We can discontinue providing PlayTracker Services permanently or temporarily at any time, without stating a reason or previous notice thereof. We are not liable to you or any third party for any damages or losses that result from the termination of your access to PlayTracker Services.
13. Applicable Law and Dispute Resolution
13.1. These Terms shall be governed by and construed in accordance with the laws of the Republic of Croatia.
13.2. If you are a consumer in the European Union, please note that you cannot be deprived of the rights granted to you by the mandatory consumer protection laws of your country of domicile.
13.3. Disputes arising from these Terms shall be resolved by the Municipal Civil Court located in Zagreb. A consumer in the European Union may, however, always institute proceedings before the competent court of his domicile.
13.4. If you are a User domiciled in the European Union, you and PlayTracker may also use the ODR platform managed by the European Commission to settle disputes. This platform can be found on ec.europa.eu/odr.
14. Amendments
14.1. We reserve the right to make changes to these Terms, or any policy or guideline of PlayTracker Services, at any time and in our sole discretion. If we make changes to these Terms, we will provide notice of such changes in appropriate form, by revising the date of these Terms.
14.2. We shall publish the amended Terms on www.PlayTracker.net as well as inform you of the change at least 15 days before the changes come into force. Changes shall enter into force 15 days after the notification. If you agree with the changes you are not required to do anything. However, if you disagree with them you need to tell us that you want to close your Account. 15. Other Provisions
15.1. You may not assign these Terms or rights and obligations arising from this Terms without our prior written approval. We may assign these Terms or rights and obligations arising from this Terms without your consent to a subsidiary or affiliate; an acquirer of our equity, business or assets; or a successor by merger.
15.2. Any purported assignment in violation of this section shall be void. No joint venture, partnership, employment, or agency relationship exists between you and us or any third party as a result of this Agreement or use of the PlayTracker.
15.3. Our failure to enforce any right or provision in these Terms shall not constitute a waiver of such right or provision unless acknowledged and agreed to by us in writing.
15.4. If any provision of these Terms is held to be invalid or unenforceable, such provision shall not affect remaining provisions, which shall be enforced to the fullest extent under law.
15.5. In case of any complaint or problem, please contact our personnel through your PlayTracker Account or by e-mail to the following address: help@playtracker.net.