Cross-platform achievement hunting challenges with valuable rewards.
Participate in monthly themed challenges, compete with friends in a seasonal league, and earn a free game every month.
Feast of Color
Feast of Color
Ends March 1st 2023 at 19:00 CET. Image generated by DALL-E.
Complete 3 challenges of any type on any platform and unlock a mystery gift containing a free game!
Global challenges
Hand-picked challenges shared among all players.
Tetris® Effect: Connected
Tetris and Chill
Clear Ambient: Sea, Wind, and World modes.
Palette
Use the grass as your canvas and paint the ground with three different colors.
Road Less Traveled
Take a side route through the swamp cave.
Additional global challenges created by our Patreon supporters.

Color Buddy
Find all of the color buddies hidden throughout Epic!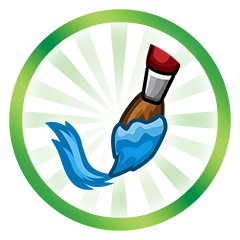 Flying Colors
Have a Sim reach max level in the Painter career.
Personal challenges
Challenges generated specifically for you, from your game library.
Friend challenges
Challenges your friends on PlayTracker have made this month.
League Leaderboard
See this season's top achievement hunters globally, and among people you follow.
1.
Richie_Rich_NL
4852
2.
The_Punisher_NL
4590
3.
xd
2326
4.
Infernofeuer1
1892
5.
manig007
1875
Your current seasonal score is:
Top 25% players earn seasonal cover:
Coming soon!
Top 10% players earn seasonal title:
Coming soon!
The Winter 2023 season runs from December 1st 2022 to March 1st 2023.
Maximum 100 score per game. Maximum 100 score per day (+50 bonus if leftover from the day before).
Your mystery gifts
Gifts you have earned by completing monthly quests.
PlayTracker is not responsible for errors resulting in the Quest system malfunctioning. PlayTracker reserves the right to cancel the event and/or withhold the mystery gift from any user for any reason, including, but not limited to, malicious manipulation of the system. Read the full Terms of Service here.
---
What is PlayTracker Quest?
PlayTracker Quest is an achievement hunt powered by PlayTracker's multiplatform system. Every month, you get a quest - complete 3 thematically connected achievements (challenges) of any type on any of the supported platforms and earn a free game and XP for your PlayTracker profile. Each challenge you complete is worth 20XP, and completing the monthly quest will net you a 50XP bonus.
How do I get the mystery gift?
The mystery gift is unlocked by completing at least 3 challenges that month. Global and Personal challenges count fully, while Friend challenges all give XP, but only the first gives credit towards the monthly reward.
What is in the mystery gift?
The gift contains a free game! Everyone's mystery gift contains the same game. The month's exact game will be wrapped in mystery until the end of the month.
Where can I find my mystery gifts from previous months?
Mystery gifts from previous month's quest can be found right here on the Quest page, provided you are logged in.
When will there be a new Quest?
A new Quest releases each month. Be sure to check back often if you want to stay up to date!
Where do the games come from?
In 2019 we reached out to developers specifically for each game. This was extremely time intensive, so for now we're just buying the keys through official retailers.
I completed a challenge, but it still shows as not completed!
Worry not! Your Quest is updated regularly, so check back soon. It might take a while for the system to process your achievement and update accordingly. If this lasts for more than a day, please contact marijan@playtracker.net for help.